Welcome to Beverley School
where staff and governors are fully committed to the safeguarding and wellbeing of our pupils
Our Vision
Our vision is to provide a happy, caring and stimulating environment where children and young people will recognise and achieve their full potential. We provide opportunities for all pupils to have a wide range of experiences and become independent learners so that they can make a valuable contribution to society. Beverley School is a community where everybody is welcomed and no one should feel alone. We show respect for everyone and care about our school environment. We set high standards of learning and celebrate the achievements of every pupil. We value the partnership which exists between our school, our parents, our community and the part we all play in realising our vision.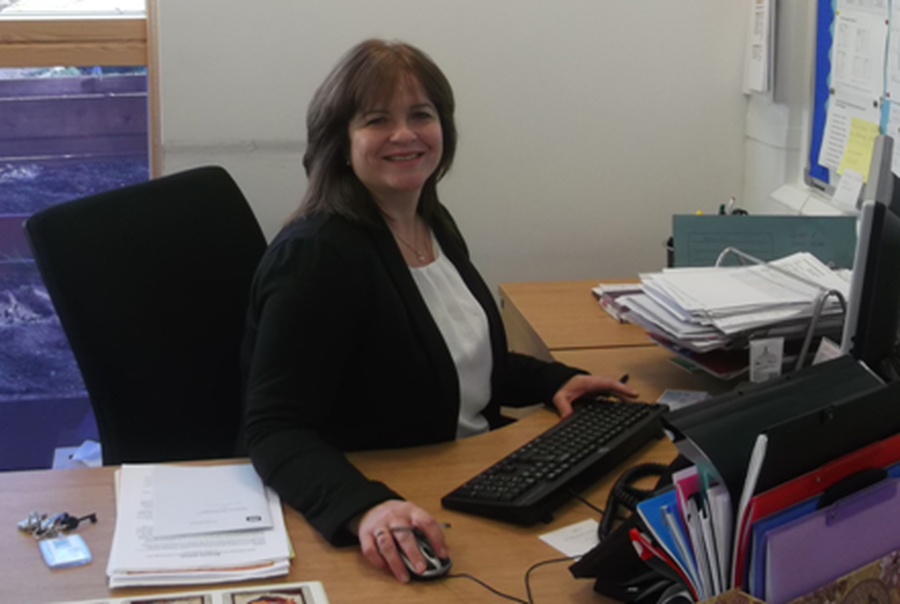 Beverley School is an all age specialist school for pupils who have an autistic spectrum condition. All pupils follow the National Curriculum and most will achieve external accreditation, including GCSE where possible, by the time they leave us. We admit some pupils from our nursery and some pupils may join us at other points throughout the key stages if there is a vacancy. Pupils also have the option to stay with us after they are 16 if it is felt to be appropriate and many of our pupils do follow that option.
I believe that our greatest resource is our dedicated team of staff who endeavour to provide the very best in education as well as managing the social and emotional needs of pupils. Our staff are all trained to meet the needs of children and young adults who have autism and work in close partnership with parents, governors and the local community to provide an excellent educational experience for all.
Joanne Smith
Head Teacher
...........................................................................................................................................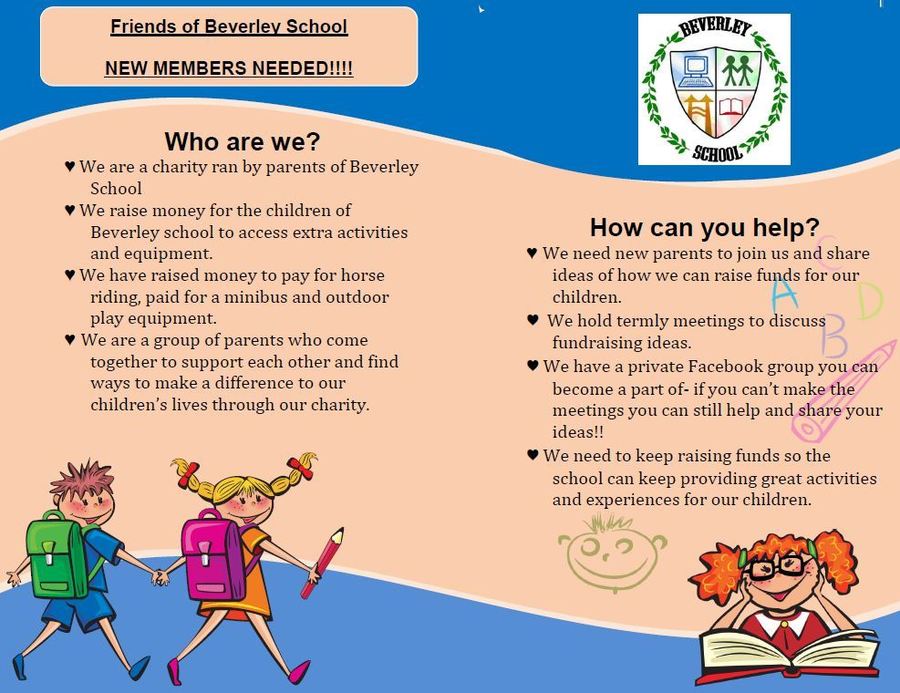 For more information on free food available in the Middlesbrough area for the festive period please click here
December Reading Challenge – Read 'A Christmas Carol', 'The Polar Express' or any other festive story.
Some of our students attended the MFC Foundation on 4th December to take part in the Premier League Enterprise Challenge to compete against other schools.
WE WON!
Well done to all of the students and staff involved. For more information please follow the link : https://www.mfcfoundation.co.uk/…/beverley-school-win-prem…/
Christmas performance -
Tuesday 11th December at 1.30pm and Wednesday 12th December 10.30am - limit 2 tickets per family, available from school office
Christmas dinner and Christmas Jumper Day - Thursday 20th December
Last day of term - Friday 21st December
First day back at school - Monday 7th January 2019

Wednesday 23rd January 2019 - 10-11am
...............................................
Autumn Term 2
Monday 5th November 2018 – Friday 21st December 2018
Christmas Holiday
Monday 24th December – Friday 4th January 2019
Spring Term 1
Monday 7th January 2019 – Friday 15th February 2019
Half Term Holiday
Monday 18th February 2019 – Friday 22nd February 2019
Spring Term 2
Monday 25th February 2019 – Friday 5th April 2019
Easter Holidays
Monday 8th April 2019 – Friday 19th April 2019
Summer Term 1
Tuesday 23rd April 2019 – Friday 24th May 2019
Bank Holiday Monday 6th May 2019
Half Term Holiday
Monday 27th May 2019 – Friday 31st May 2019
Summer Term 2
Monday 3rd June 2019 – Friday 19th July 2019
Staff PD days
* Friday 28th June 2019
* Monday 22nd July 2019
* Tuesday 23rd July 2019
For more information on free training, vouchers, financial help and much more, please click here
Please click here to take a look at our latest OFSTED report