Land Based Studies
Gardening allows our students to safely exploring the huge range of sensory experiences available in the outside environment. Students of all ages are encouraged to engage with growing plants. This improves their understanding of the stages of plant growth and where food comes from. Growing crops encourages them to appreciate the variety of fruit and vegetables which can be grown and cooked within school. Gardening also allows them to appreciate the beauty of flowers and how they can be distributed and combined to improve the school environment.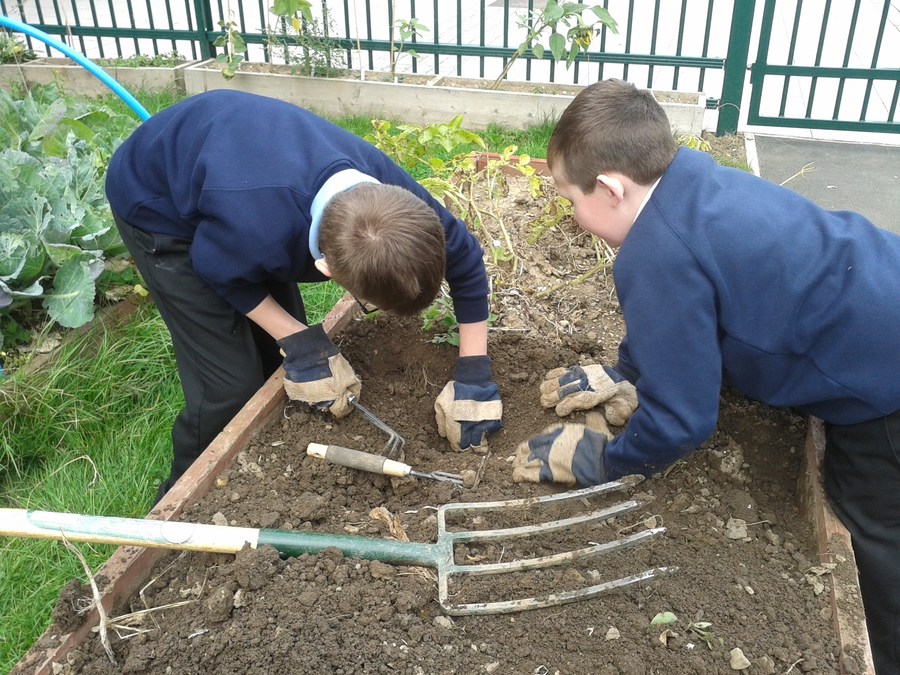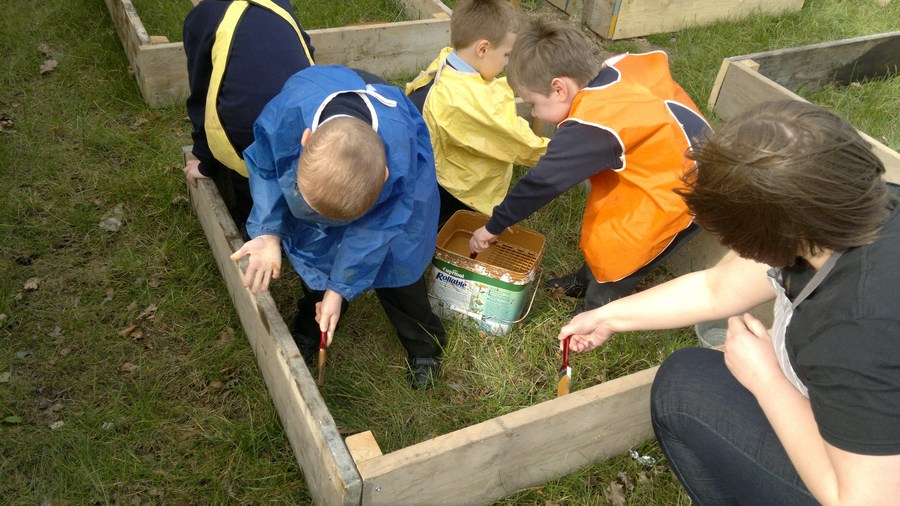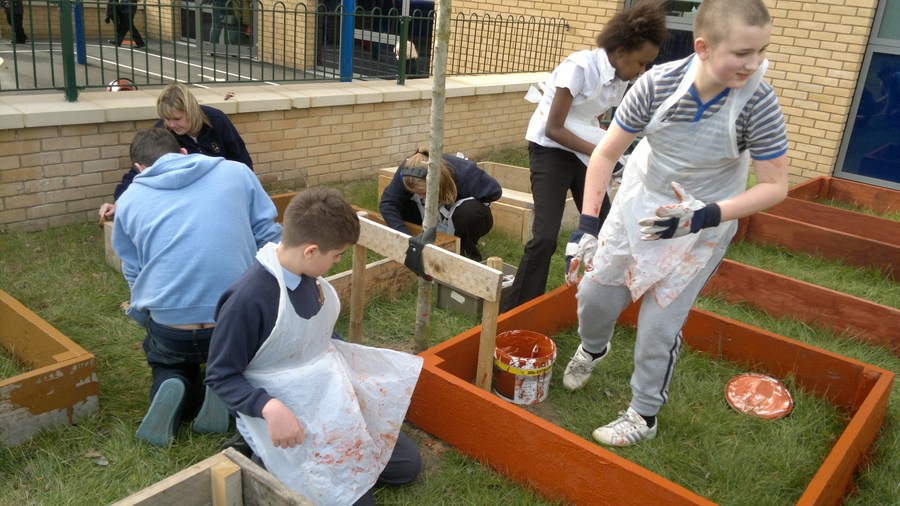 Over the past two years, the development of the gardens has been a whole school project and students have made a huge effort in building, painting and filling the raised beds, moving over forty tons of soil by hand.
Building a poly-tunnel has allowed us to develop an all weather gardening area where crops can grow throughout the year.
Many of the maintenance tasks for our busy garden are performed by the lunch time garden club which meets twice a week from late spring until mid- autumn.
Besides growing produce which is used to enhance experiences in food technology, excess produce is sold to staff and visitors from our custom market barrow.