French visitor
Class 3HP enjoyed a French themed afternoon. We had a French Teacher called Gill come to visit. She read us some very funny stories, we counted out numbers to 20 and also learnt some colours. It was a very enjoyable afternoon!!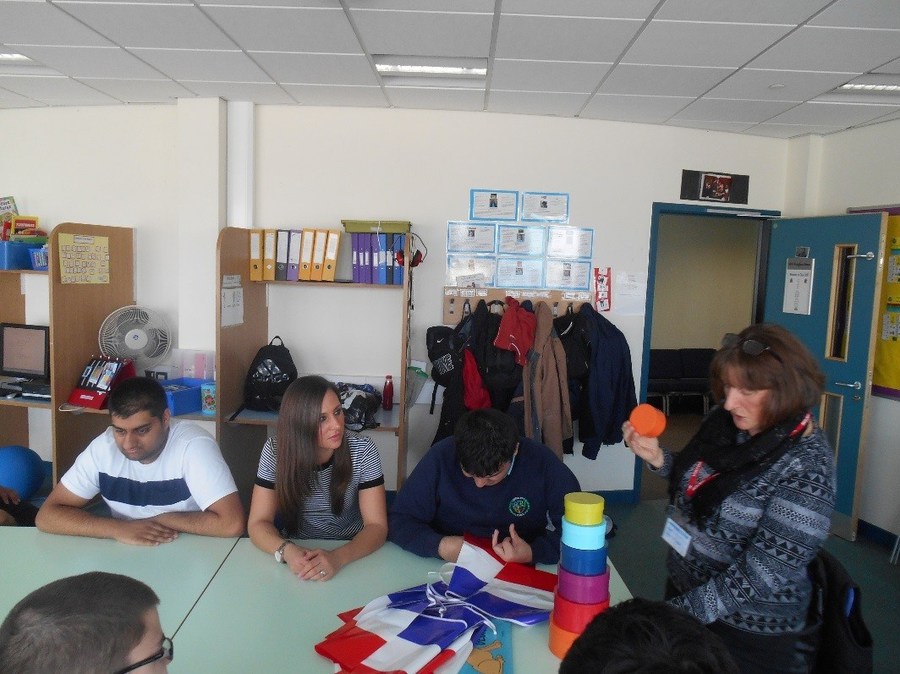 Visitor from the Red Cross
Students in Key Stage 3 enjoyed a visit from Natalie from the Red Cross who spoke about immigration. She explained some of the reasons people may leave their home to go to a different country and dispelled some misconceptions people may have. Students took part in different activites and discussions to help them understand how it might feel to be an immigrant.
World Book Day 2016
The 3rd of March was World Book Day and Beverley School thoroughly enjoyed celebrating it! Primary and Secondary pupils came dressed as their favourite character from their favourite book. Pupils came dressed up as a wide variety of characters, and did a great job explaining to others exactly who they were.
We also had the Poet Laureate of Middlesbrough Andy Willoughby, in school delivering poetry workshops to Secondary and Sixth Form pupils. The poems created from the workshops will contribute towards and hopefully feature in a collective book of poetry about Middlesbrough. This is all part of a town wide project called T-Junction. T-Junction is an International Poetry Festival happening in Teesside 14th-16th April 2016. We would like to thank Andy Willoughby and everyone involved in the T-Junction Festival, for giving pupils the opportunity to create their own published poetry.
Michele and Jill, regional managers from Let's get cooking visited our cooking club on Tuesday 28th June to see the good work we do. They were very impressed with our skills when making our potato and sweetcorn fritters and said our independence was brilliant. Thanks for visiting!