Special events & enrichment activities
Queen Elizabeth II
90th Birthday Celebrations
On Friday 27th May we celebrated the queens birthday in school. We had a street party in the hall, we decorated our classroom doors and everyone dressed in red, white and blue. Amanda, our cook, made us a buffet.
The choir sang the National Anthem and Rule Brittania. We also sang Happy Birthday to Her Majesty. It was great fun!
As part of our celebrations of Queen Elizabeth II's birthday we held a door decorating competition. Each class decorated their classroom door and the judging was carried out by a team of kitchen staff. All the doors looked amazing and the winning classes were 3HP 1JL. Well done everyone.
The School choir performed at Autism's Got Talent, September 2015
Japanese Club
Japanese Club is running as part of the enrichment programme in the Secondary and post-16 Department. Pupils have the opportunity to learn basic phrases, numbers, parts of the body and be able to greet people in Japanese. We also learn about the culture and the differences from our own. The resources are partly funded by the Japanese Foundation in London.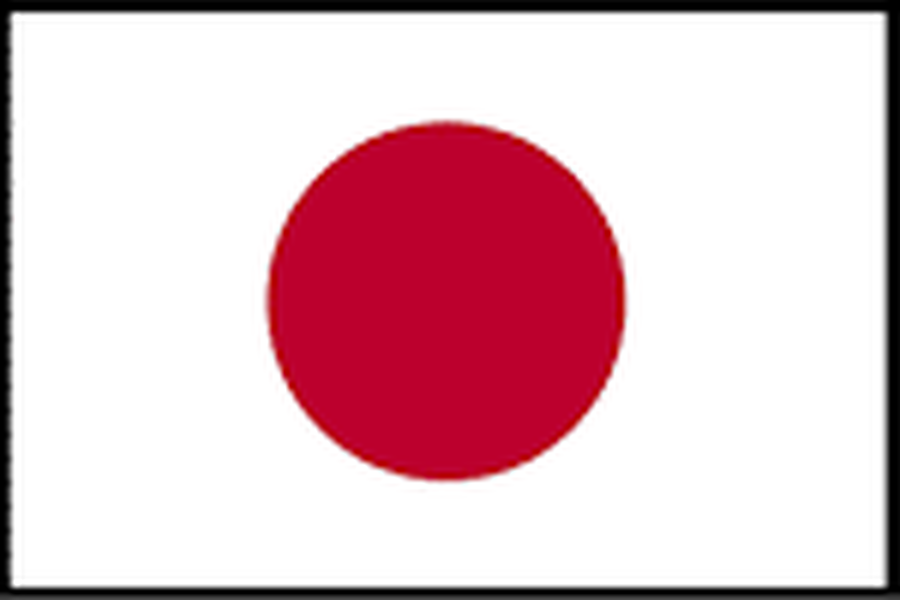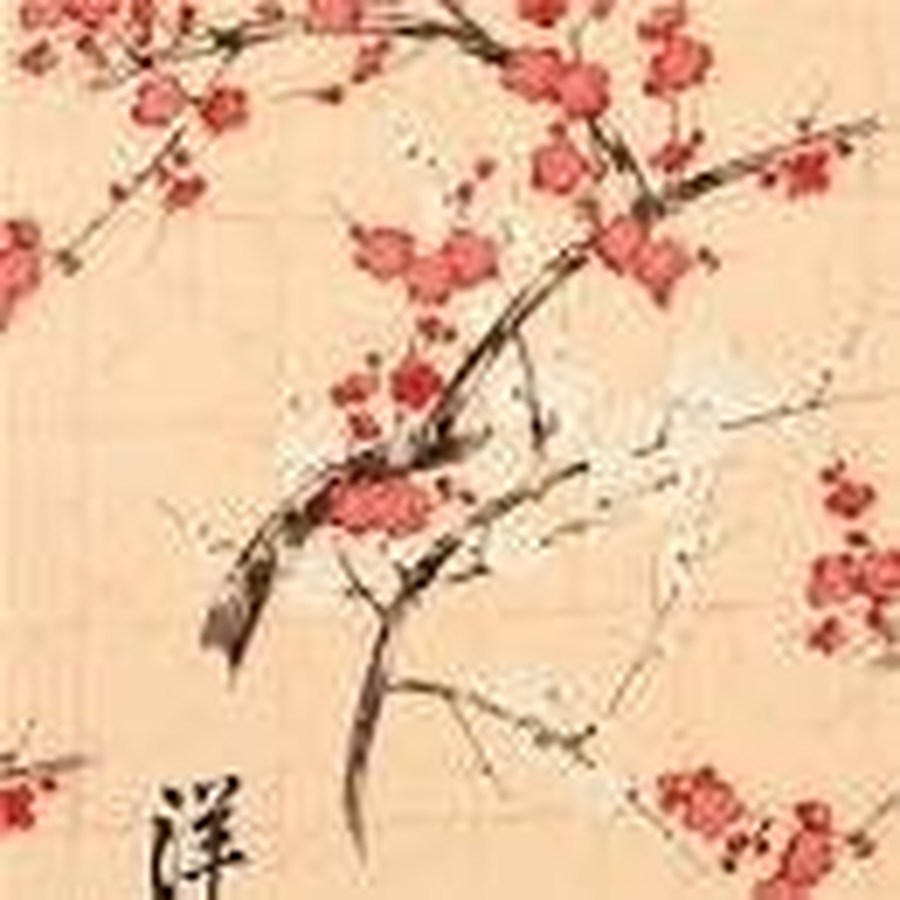 The Big Draw
On Tuesday 20th October 2015 the whole school community took part in The Big Draw. The school hall was turned into a large art room with a variety of activities for pupils to enjoy to encourage drawing and creativity. The theme of the activities was based around the British book Alice in Wonderland which celebrated its 150th anniversary.
Remembrance Day poppies
Pupils have been learning about Remembrance Day and the significance of the poppy. Each class have made their own poppy display on their classroom door to commemorate Remembrance Day.
Remembrance Day at Beverley School
Beverley School has made it's own poppy display inspired by the Tower of London in tribute to the fallen heroes. Each pupil made a poppy which was attached to a net which flowed out from the first floor of the school.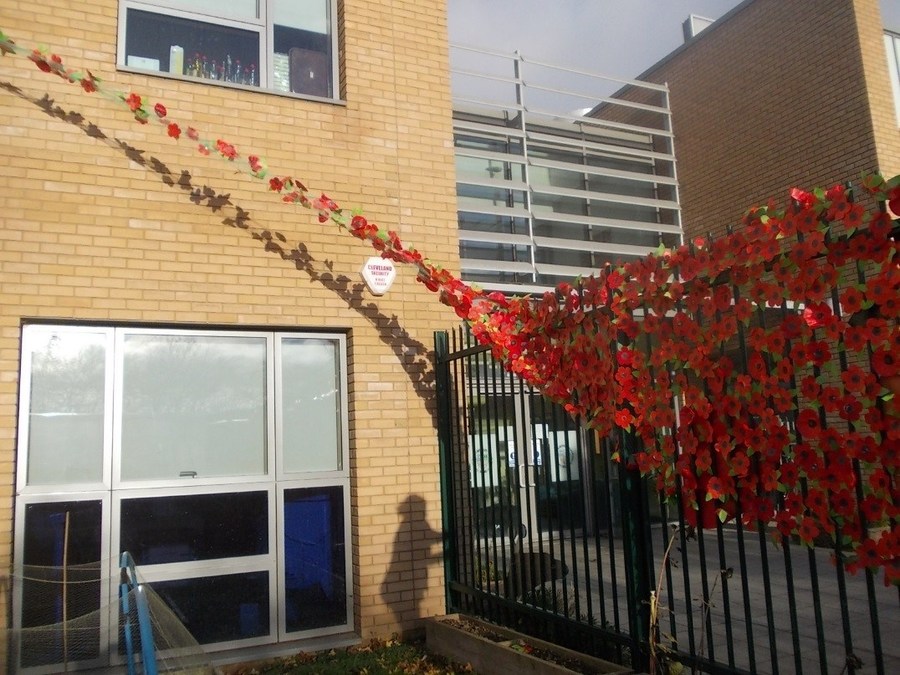 At 11am on Wednesday 11th November members of the school community gathered outside by our poppy display to take part in a two minute silence.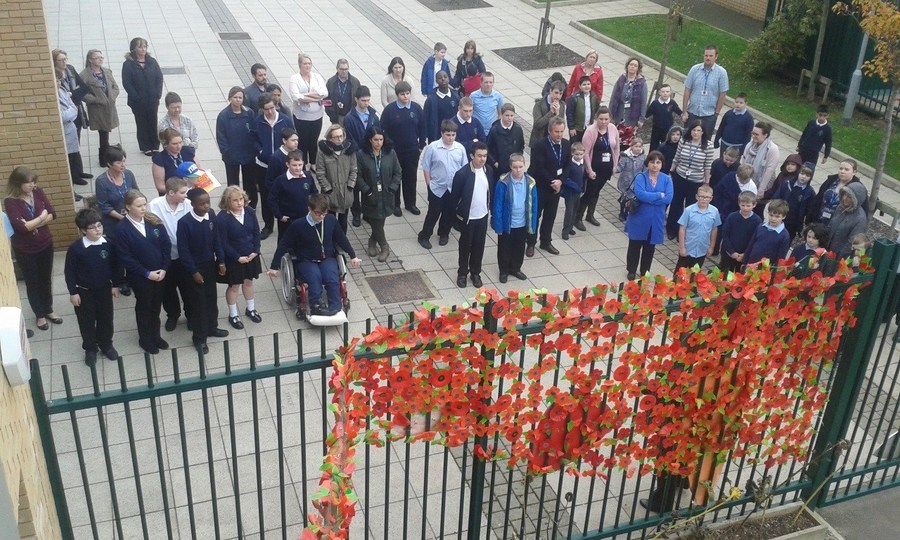 Boccia competition
On Tuesday 10th November 6 pupils participated in a Boccia sports competition in Billingham. We had 2 teams: Adam Jervis, Liam Spenceley and Samuel Richards were on one team, and Adam Norcott, Adam Mansha and Rhys Asipa were on another. Out of 20 schools around the North East, Adam Jervis, Liam Spenceley and Samuel Richards came fourth. Well done to everyone involved.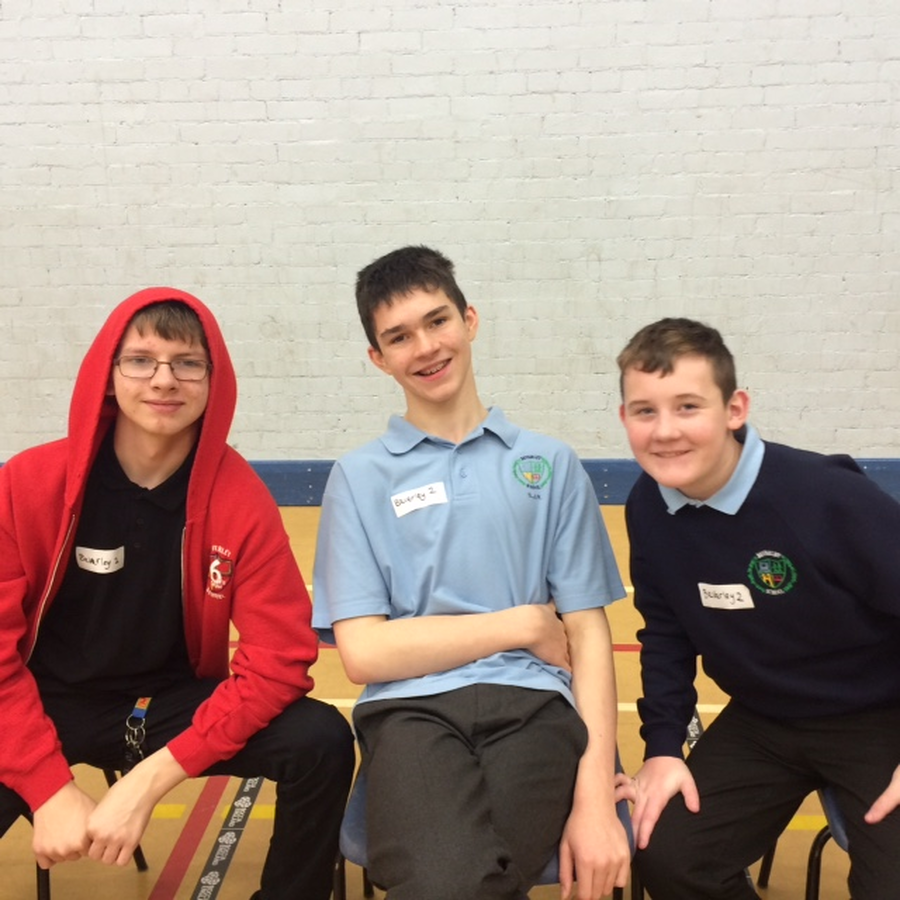 The boccia team are now through to the regional finals due to be held in Newcastle on 5th December
Beverley School Lumiere
Inspired by the Durham Lumiere we decided to make our very own Beverley School Lumiere. It was an ambitious project but all the school were excited and keen to be involved. All classes enjoyed getting creative to make lots of different pieces of art, creating structures, making items that could float or hang, to fill our outside spaces. Here are some photographs of our preparations:
On the day of Lumiere the outside areas were filled with a fantastic display of lights and artwork which the pupils had made, along with some lights brought from the Durham Lumiere. Once it was dark, lots of parents, friends and families arrived to enjoy our magical display. Everyone was truly amazed at the effort and creativity shown by pupils and staff. Here are some photographs taken during the evening:
Scholastic Book Fair!
The Scholastic Book Fair was in school from 30th November – 7th December of this term. Altogether, £540 was made which means School gets £540 back in books for the Primary and Secondary Library. We would like to say a huge thank you to everyone for supporting The Book Fair which will hopefully be returning in Summer 2016.
Enterprise fayre
Our school sixth form enterprise groups took part in the Stewarts park Frost fair on Sunday 6th December. We sold handmade Christmas decorations, candles, wreaths, jams and chutneys. It was a busy day and the pupils who helped to sell the products did a fantastic job. Thank you to everyone who came to support us.
Beverley Community Choir perform in the Tees Valley Christmas Carol Extravaganza at Middlesbrough Town Hall
On Sunday 13th December pupils in the school choir performed 2 songs on stage in Middlesbrough Town Hall and sang with the large group choir during the Tees Valley Christmas Carol Extravaganza. It was a fantastic event and the pupils really were ambassadors for our school with their fabulous behaviour and enthusiasm.
Christmas Performance 2015
Pupils enjoyed learning about Christmas around the world and performing songs, dances, plays and readings from their chosen country to a packed hall of parents and friends. All the pupils impressed with their enthusiasm and confidence, here are some photographs of the performance.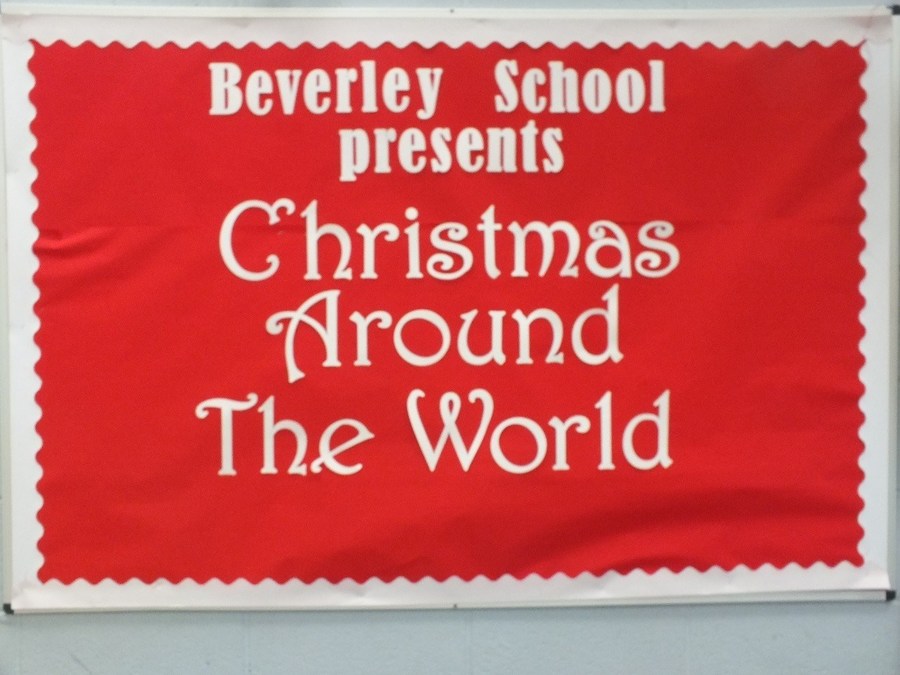 Boccia Team visit to Cardinal Hume Secondary School
On Friday 5th February, the Beverley School Boccia Team visited the Cardinal Hume Secondary School in Gateshead for the regional Boccia finals and won! It was a very close and tense final and the boys did fantastically well! This means that on the 21st May the Beverley Boccia Team will be heading to Sheffield to compete in the National Finals. The boys were a credit, they showed great sportsmen ship and represented Beverley School fully. Well done and Good Luck for the next round!
Northern Ballet's Tortoise and the Hare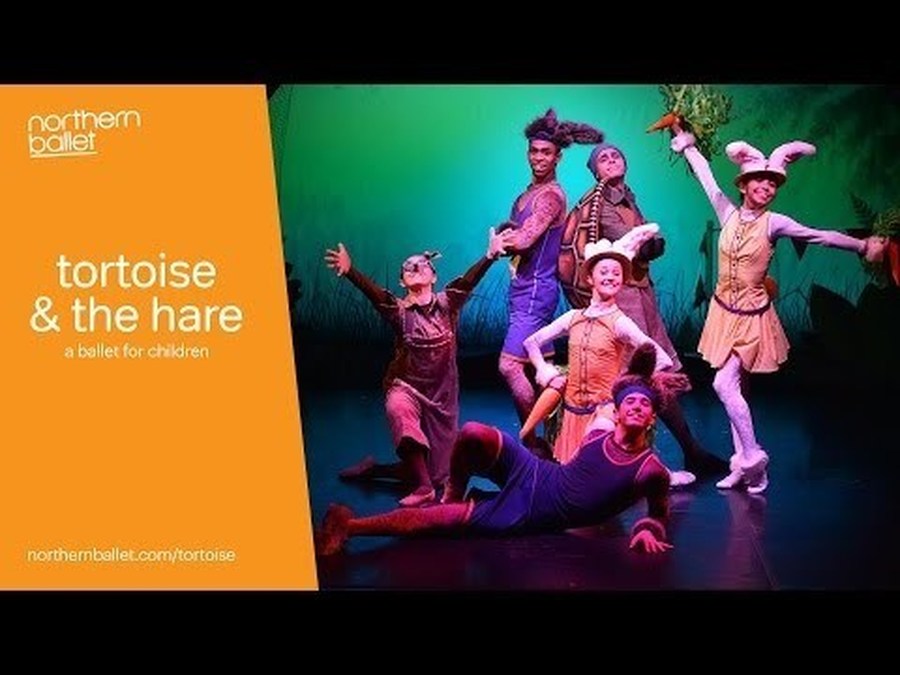 On Tuesday 2nd February classes 1SB, 2NT and 3ZM were lucky enough to attend a professional ballet performance of the Tortoise and the Hare from the most respected ballet company in the North of England. 2NT had been studying the story of the tortoise and the hare as part of their Imaginative Learning Project and this was a great opportunity to experience the story from the visual perspective of dance. 3ZM attended the performance as part of their Bronzes Arts Award accreditation. The Arts Award class reviewed what they had seen when they returned to school giving their own opinion on all aspects of the performance. 1SB saw the opportunity for their pupils and booked right away. All pupils, from reception through to the 6th form were transfixed by the experience and appeared to thoroughly enjoy themselves.
Beverley School Book Swap
At Beverley School we believe it is important for our pupils to enjoy reading a variety of books, and to encourage a love of reading we hold a book swap each year.
This year's event took place on Friday 20th May. Pupils brought in books they had finished with and were then able to choose a book from the wide selection we collected. The whole school attended the book swap and enjoyed looking at books, making their choice and then reading their books.